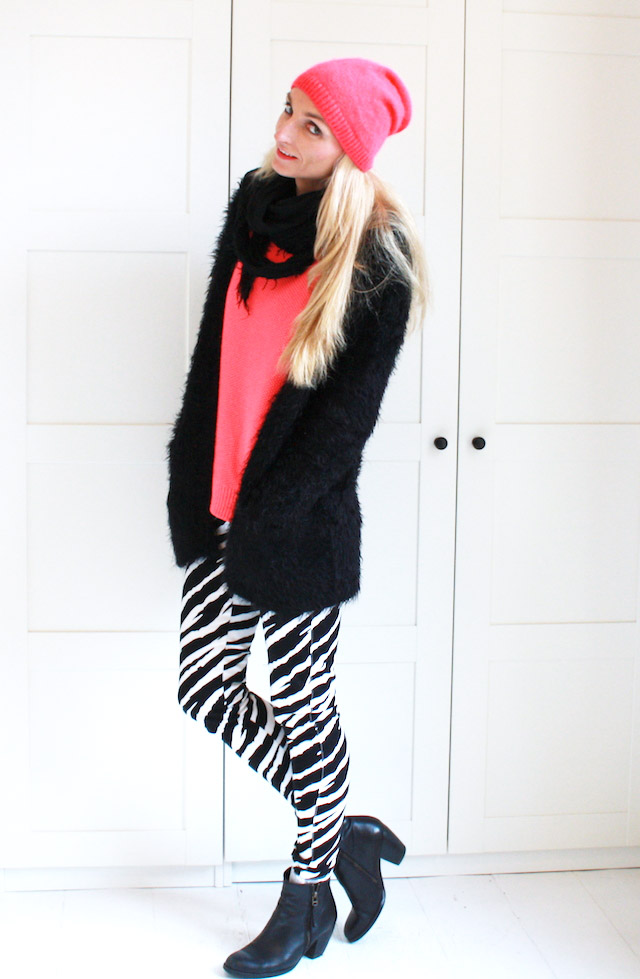 Cardigan: Selected Femme
Sweater: H&M
Pants: Sisters Point
Boots: Sacha
Beanie: H&M
Hey guys! Today I am wearing my zebra pants by Sisters Point. What do you think of the zebra print? As a fan of printed pants it's probably not much of a surprise that I love them! Ofcourse you can safely pair them with black or white, but today I was in the mood for something different so I paired them with my pink jumper by H&M! Hope you like this warm and comfy pink & zebra combo and enjoy your monday!
Ps. I have been thinking about my blog and it's content and I feel it's time for some changes. At the moment I am doing just outfit post, and I'll continue posting my looks every other day, but I thought it might be fun doing some different posts on the other day's. So be prepared for a daily dosis of fashion & interior inspiration, shopping wish list and maybe even some tags. What do you think of this plan?