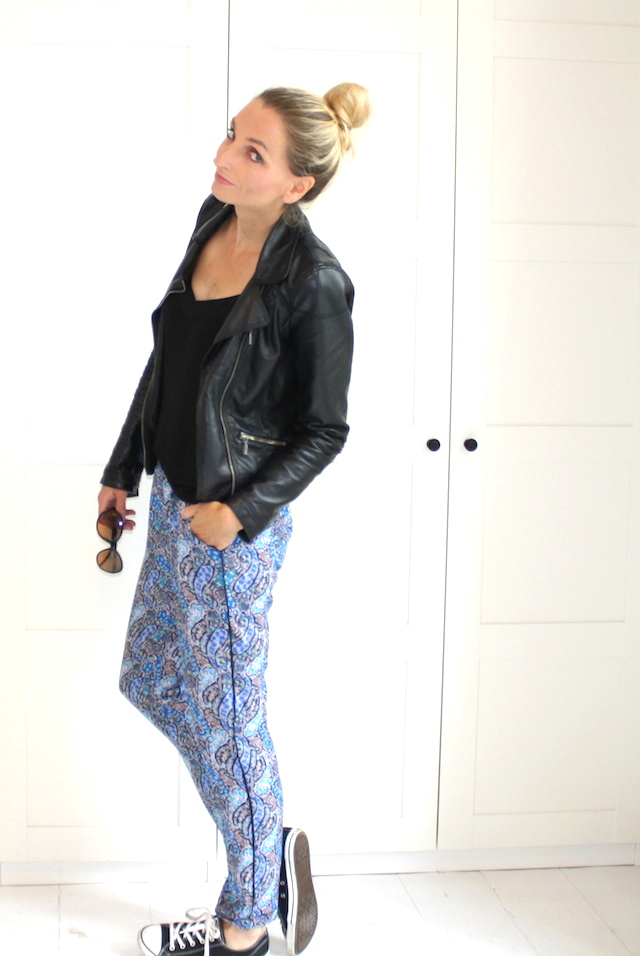 Pants: Local store The Hague
Shirt: H&M
Jacket: Zara
Clutch: Unknown from Italy
Sunnies: Ralph Lauren
Shoes: Converse
Hey guys! A pair slouchy colorful printed pants have been on my wish list for a while so when I spotted these harem pants in a small boutique in The Hague I knew they where mine! Pants like these are also very comfortable for my slowly growing belly so I already bought a second pair with floral print at H&M. In this look I paired them with a black top, black leather jacket and my All Stars. What do you think?