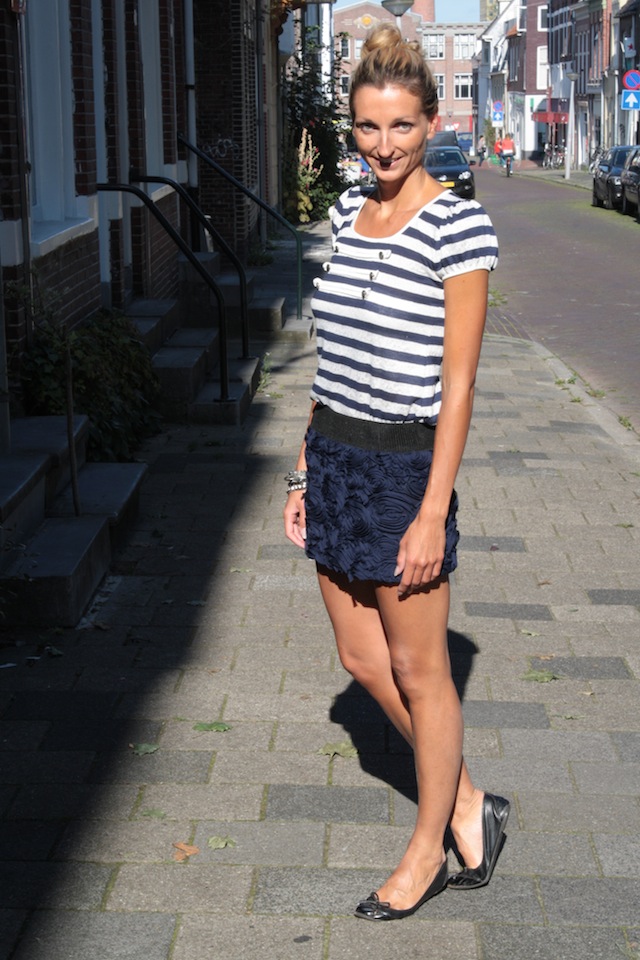 Skirt: Dinodirect
Shirt: Paris Today
Shoes: Local shop Paris 
Jewelry: H&M/Buddha to Buddha 
This week was all about my new rose skirt and today I will show you the last look! 😀 As yesterday's look was a more festive one, today I wanted to dress the skirt down a bit and show it in a more casual way. Maybe not the most special look of the week, but I think it's  still a nice everyday look!